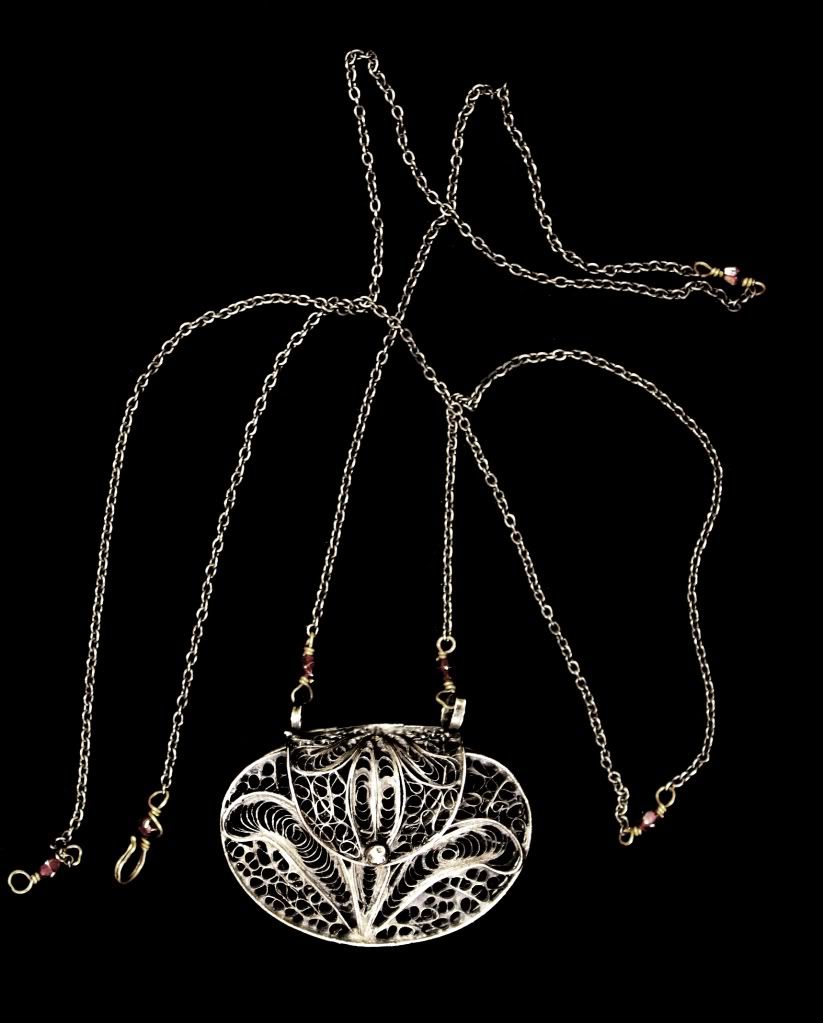 Victorian Vinaigrette necklaces
, while being ornate, varied, and elegant, also provide fascinating insight into the period which they were designed for. Though they can be found in an infinite variety of styles, a few necessary attributes set them apart from other pieces. They are hollow and typically have a perforated top to contain perfumed cotton. This cotton was soaked in smelling salts or vinegar, its namesake. During the Victorian period, cities were festering, stench-ridden places indeed, thus the need for a woman to not just make her own scent more appealing, but protect herself from the odors of every day life. While this necessity is no longer relevant (hopefully), a Vinaigrette is an essential piece for any woman with a penchant for historically-vivid jewelry.
DIVA's Etsy shop
features this stunning example of a
Victorian Vinaigrette necklace
. It was made by hand around the late 1800s, early 1900s from sterling silver, and is about 33 inches from hook to clasp. The ornate filigree of the pouch itself is simply spellbinding, and is sure to catch glaces and compliments. It is in perfect condition.